Create a fundraising event to motivate your employees
Together we create a fun or sporting fundraising event to support our missions. That is a source of motivation for your employees who will participate and experience our humanitarian actions with us.
An example :
In 2017, the maintenance branch of AIR FRANCE KLM launched a great challenge to all its employees to benefit Aviation Sans Frontières. In a month and a half, in 26 countries on all continents, Run Up counted 2,270 registrants who covered more than 280,000 kilometers, alone or in teams, on foot or by bike to take up this solidarity challenge. The intense collective commitment made it possible to take up three challenges: transporting 40 sick children from underprivileged countries by plane to European hospitals using FlyingBlue miles; transporting 5 tons of milk to Haiti; and covering the costs not covered by the World Food Program of crews and maintenance for one year at our bases in the Central African Republic and the Democratic Republic of Congo.
Image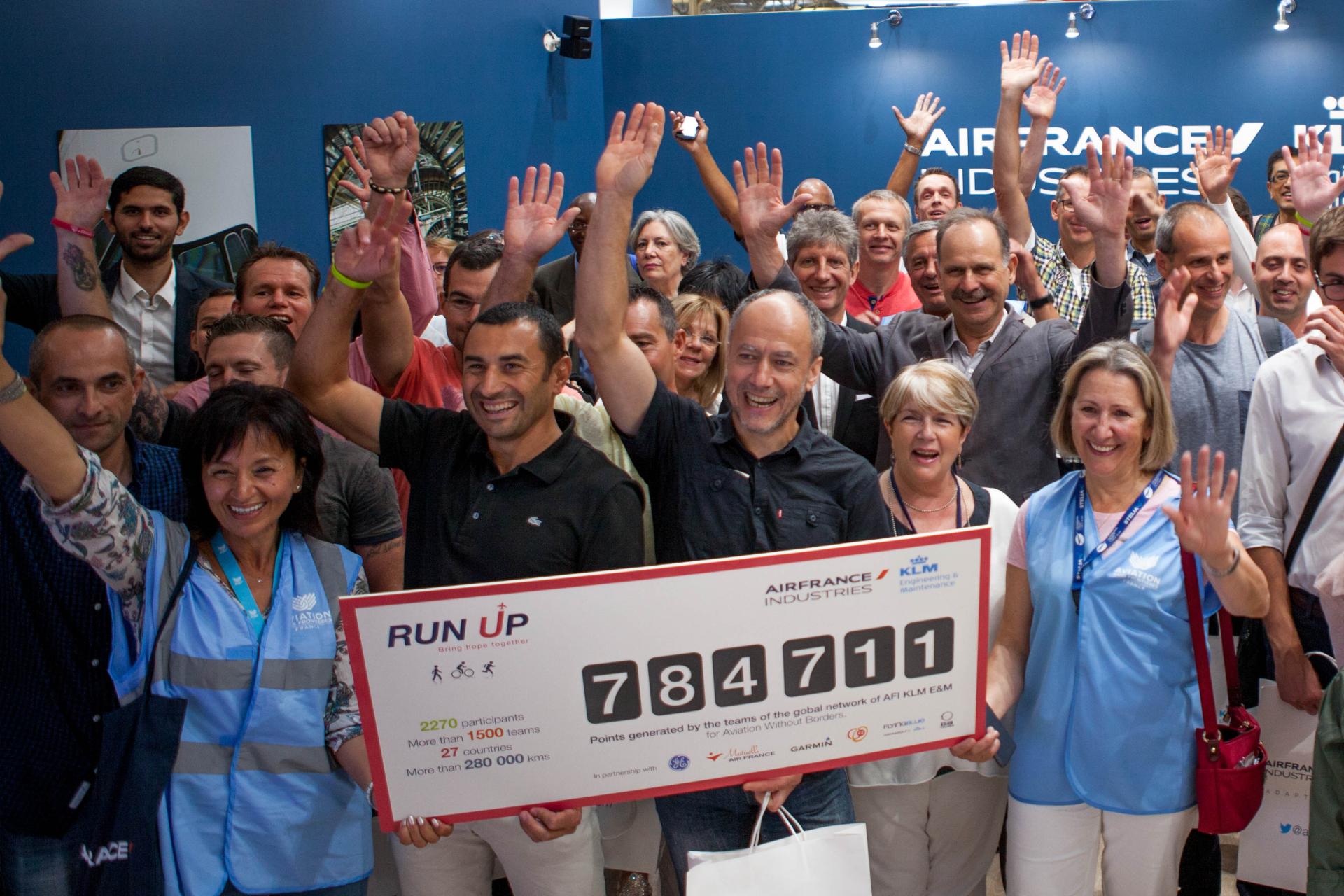 Volunteering
Aviation Sans Frontières has joined Vendredi, the platform that encourages links between companies and associations. Mobilizing citizens and companies towards shared solidarity projects has never been as necessary. It is from this observation that the Vendredi platform was born. Put online on April 27, 2021, nearly 20,000, 1,000 partner associations and 150 companies have adopted it already!
Registered companies can indicate the number of days/hours they give to their employees to commit to partner associations. That allows companies and associations with shared values to come together and develop partnerships. From then on, a real relationship of trust and mutual aid is established between the different parties. Aviation Sans Frontières embarked on this adventure to meet needs, sometimes specific, sometimes not. We were thus able to strengthen our teams. In one month, we validated about thirty applications, which represent nearly 1,500 hours of impact!
Offer the rounding of salaries
Employees can support our missions and offer a monthly donation of a few cents to several euros deducted directly from their salary. Employers can also join in by donating. In constant growth, the rounding from wages concerned 500 companies and more than 25,000 employees in 2019.
Offer to give up a day off
Your employee notifies us in writing of his or her wish to give up one or more days of vacation, and your company agrees to donate the monetized day(s) to Aviation Sans Frontières.