The emergence of solidarity within the airline community.
On September 8, 1968, two Air France pilots, Jean-Marie Chauve and André Gréard, accompanied by a flight engineer, Michel Diou, boarded an L1049G Super Constellation, the F-BRAD, on the Tarmac of Orly.
The four-engine cargo plane, made available by Air Fret, included in its bunkers 10 tons of food and 50 kg of medicine that would have to be transported to Nigeria, in the Region of Biafra, then devastated by a civil war that ended in January 1970.
This operation is coordinated by the French Red Cross, which has been mandated by the French government to help civilian populations who are victims of the war.
Overview of a village in Biafra
Image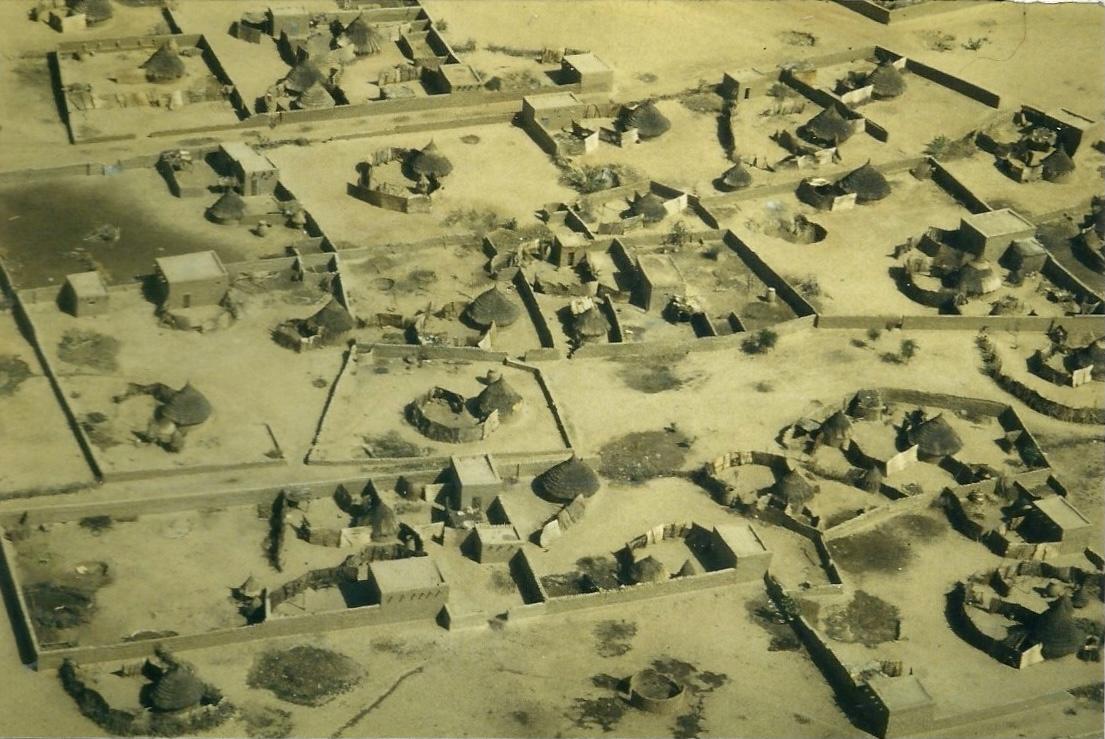 During this operation, the "pilots without borders" transported more than 300 tons of food, medicine and clothing. They also rescued more than 350 children and transported them to Gabon to help them escape the terrible famine then raging in that region.
After this first mission, other similar operations followed one another, such as in Bangladesh in 1972, in the Sahel in 1974 and in Upper Volta (now Burkina Faso) in 1979. Nothing is then structured and these interventions are organized in a spontaneous and artisanal way
The birth of Aviation Sans Frontières by its three founders: André Gréard, Gérald Similowski and Alain Yout.
Image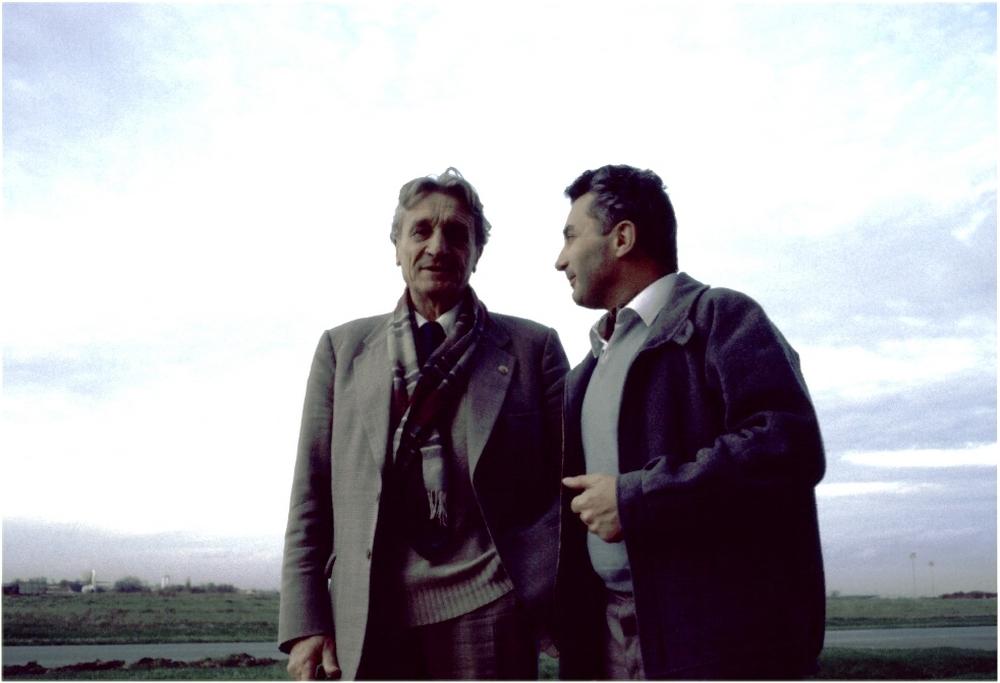 Faced with these outbursts of solidarity, an Air France pilot, Gérald Similowski, is "desperately trying to make (himself) useful" and imagines creating a structure to bring together air resources and goodwill to support NGOs and meet their needs for travel and transport on the ground.
He decided to talk to André Gréard who then chaired the National Union of Airline Pilots (SNPL). The latter welcomed this idea with great enthusiasm and Gérald Similowski, supported by other Air France pilots, including Alain Yout, sent a questionnaire to all airline flight crew. The message is concise and challenging:
"Why not give a few days of vacation for the good cause?" They receive more than 800 responses and decide to structure themselves into an association.
André and Gérald
Their intuition leads them to Médecins Sans Frontières to offer them their skills. Their discussions quickly led to a partnership at the service of humanitarianism.
On March 4, 1980, the association "Aviation Sans Frontières" was born.
Its founder specifies "We could have called ourselves pilots without borders but it would have been too reductive. From the beginning, we wanted to involve all aviation personnel, both flying and ground-based."
The DNA of the association is quickly constituted: "a humanitarian association complementary to other associations, and specialized in air transport".
The beginnings of the wings of humanitarian aid
The first "Light Aircraft" mission was organized at the end of 1980, in Uganda for the benefit of Médecins Sans Frontières. From there, humanitarian pilots and mechanics will mobilize in the service of the poorest around the world. This will be the case in Honduras in 1981 (100 hours of flight, 200 passengers, 8 tons of medicines), in Zaire in 1982 (420 hours of flights, 500 passengers, 10 tons of medicines).
, in Zaire in 1982 (420 hours of flights, 500 passengers, 10 tonnes of medicines) and in the Central African Republic in 1982 (294 flight hours, 330 passengers, 12.5 tonnes of medicines).
Our Britten Norman BN2 F-ODSF in 84 in operation in Tchad
Image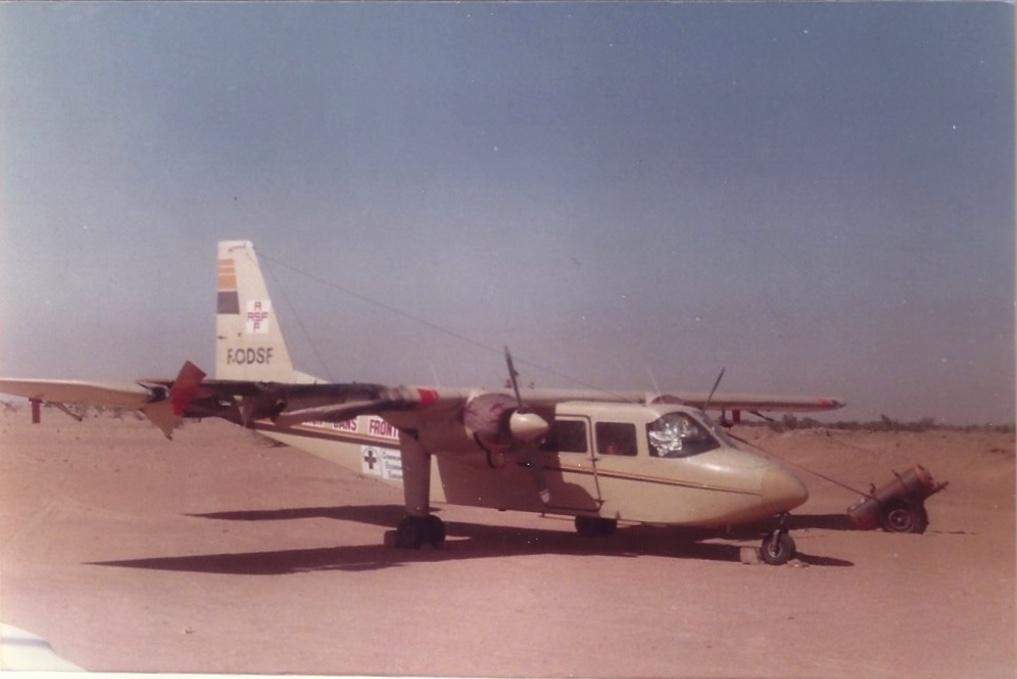 The meeting of an Air France and a couple, about to adopt a Haitian child, gives birth to a new mission. The sailor offers them to use her tickets at a reduced rate, to facilitate the arrival of the child in France. Thus, in 1982, Aviation Sans Frontières created the mission "Les Cigognes", later renamed "Accompaniment of Sick Children".
Today, Aviation Sans Frontières only takes care of children in need of emergency care.
In 1985, a few days after the installation of Aviation Sans Frontières in its first premises, a package was placed on a table with a request for delivery. One of the captains takes care of the dispatch and triggers, without suspecting it, a new mission. This is how the "Pelicans" mission was born. It will be renamed "Colisage" in 1991, then "Medical Messaging" in 2008.
The "Humanitarian Freight" was created that same year to allow shipments that did not meet the standards imposed by the "Medical Courier" (10 packages of 8 kg per theft of medical equipment and medicines only).
Image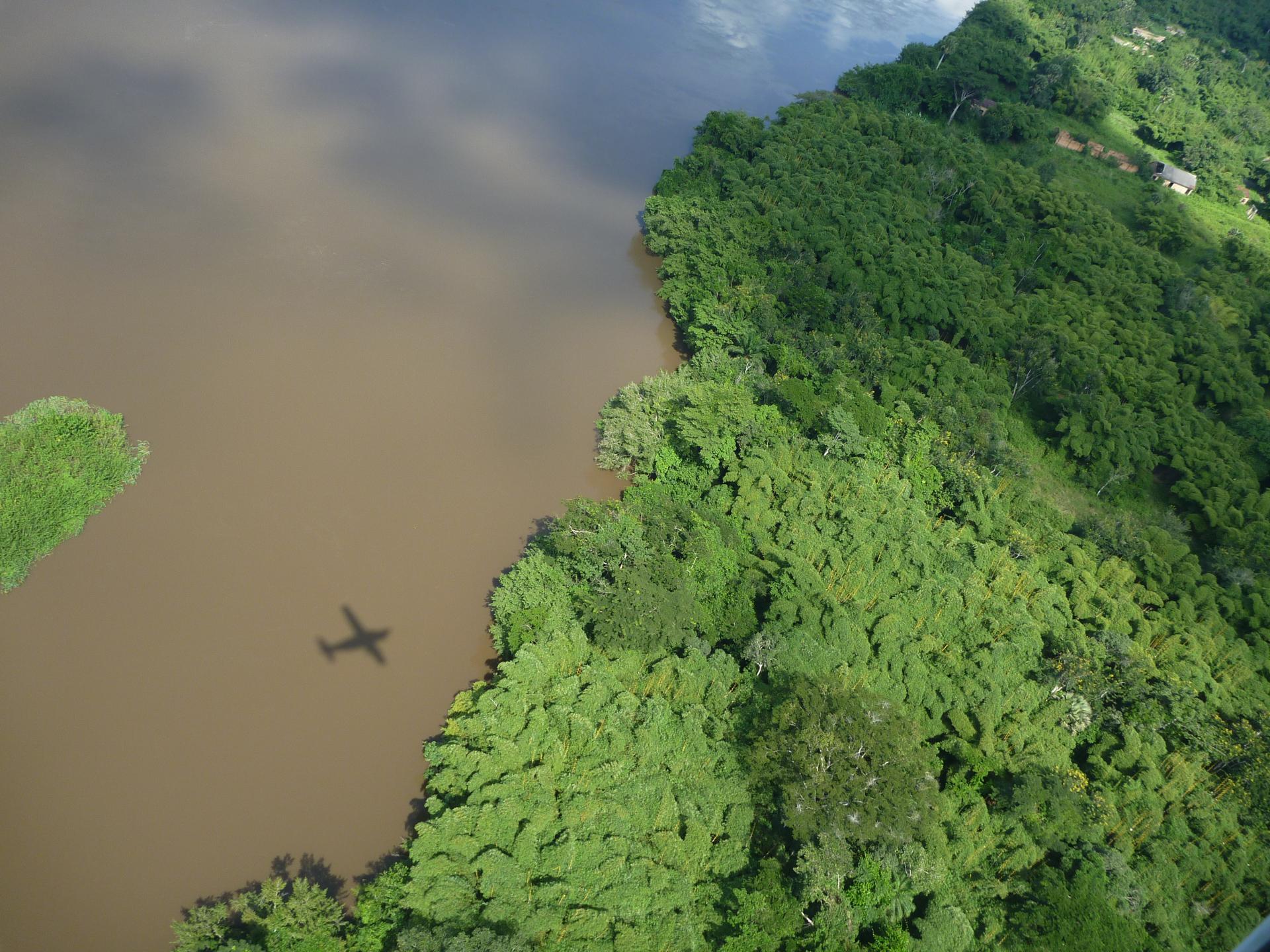 Image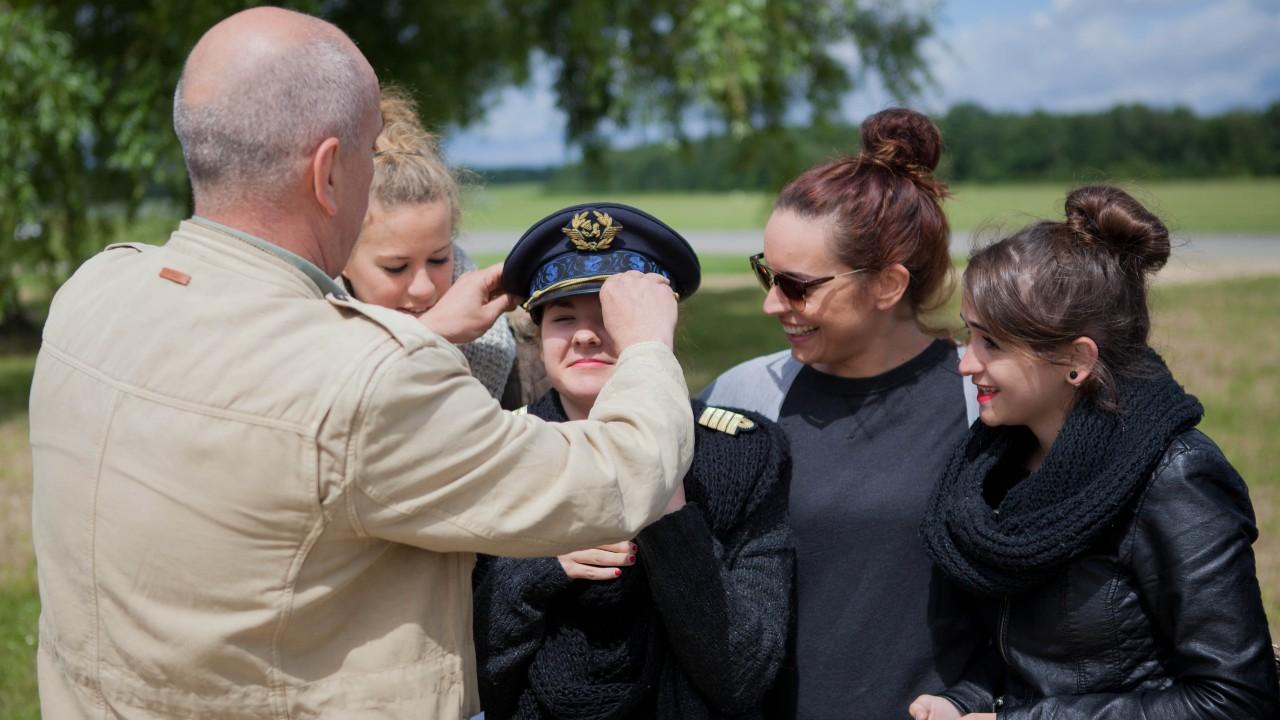 Image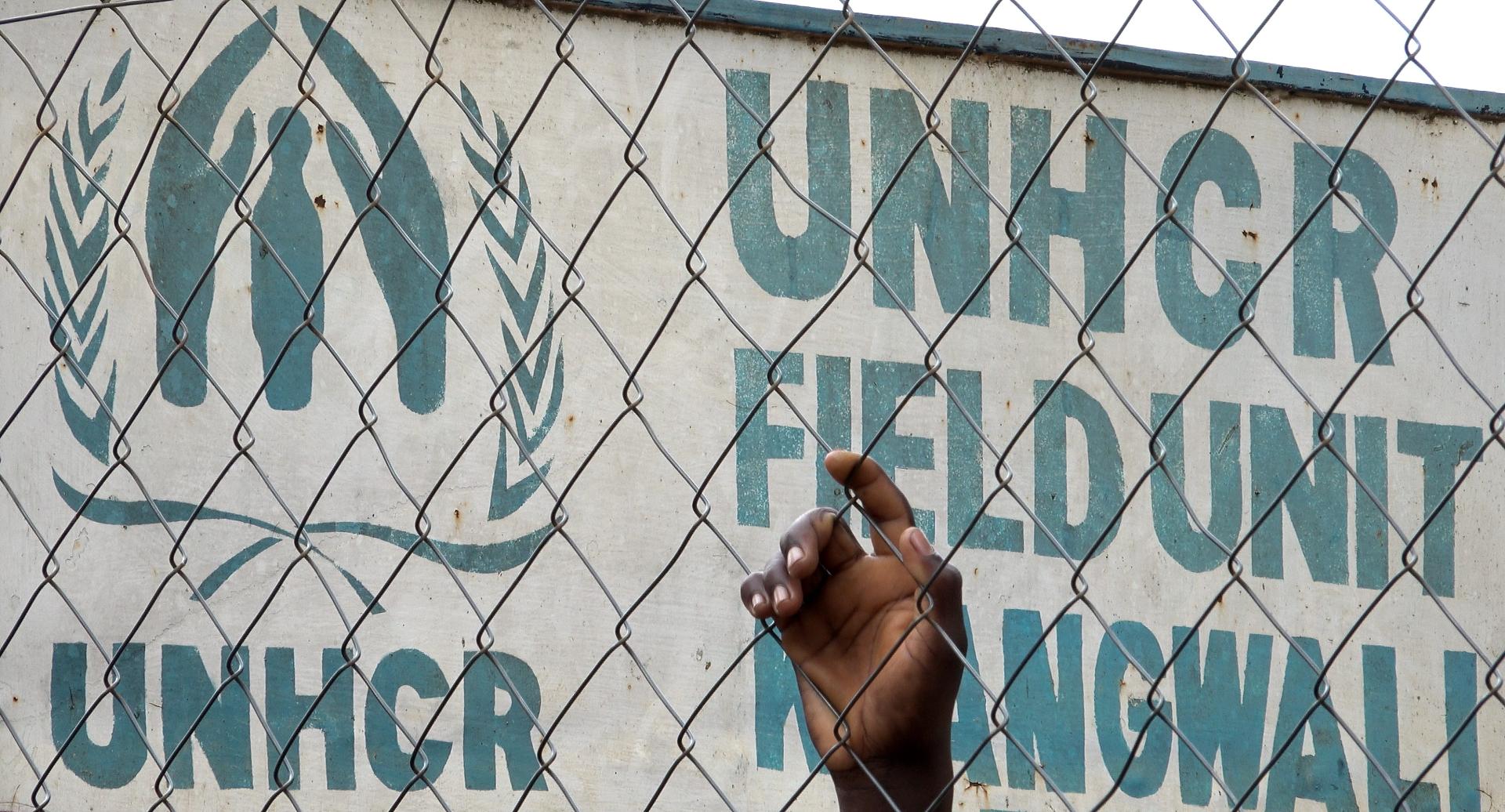 Image
The tragedies of 1989 and 1994
On December 21, 1989, our Britten Norman F-OGSM was shot down in South Sudan (AWEIL).
On board are Yvon Féliot, pilot of Aviation Sans Frontières, Jean-Paul Bescond, doctor, and Laurent Fernet, logistician, both working for Médecins Sans Frontières (MSF) as well as Frazer Ariyamba, technician of the World Food Programme (WFP). None of them survive.

In 1994, on a mission in Cambodia, our Cessna 206 received a projectile fatally hitting the Malaysian agricultural engineer sitting next to the pilot.
1994, birth of wings of smiles
In 1994, Aviation Sans Frontières created its first mission reserved exclusively for the France, "Les Ailes du Sourire".
The objective of this mission is to enable people with disabilities to realize their dream: to fly.
The mission developed rapidly and started with the creation of three regional delegations: Occitanie-Toulouse in 1999, South-East in 2000 and West in 2003.
Strengthening of our international activities: 2006 beginning of refugee support
In 2006, the NGO signed a partnership with the International Organization for Migration (IOM) to accompany refugees to their new host country. Thus began, in 2007, the mission "Accompaniment of Refugees".
The first refugees that Aviation Sans Frontières volunteer escorts take care of are Bhutanese forced to leave their country in the 1990s following the application of a citizenship law preventing people of Nepalese origin from living in Bhutan.
2007, implementation of a new activity France
In 2007, Aviation Sans Frontières created its second mission in France, "e-Aviation".
Its objective is to raise awareness among young people in associations as well as primary, middle or high school students about the aeronautical environment, the trades and the sectors that lead to it.
This day of meeting also allows young people to discover the piloting of an aircraft through the use of the Flight Simulator software.
Actions recognized by the State and international organizations throughout its existence 
Image
Au fur et à mesure de son développement, l'ONG a su se positionner comme un maillon essentiel de la chaîne humanitaire.
C'est ainsi, qu'en 1993, l'action d'Aviation Sans Frontières est reconnue d'utilité publique en France.
En 2005 l'ONG devient , un partenaire du Conseil économique et social des Nations unies.
En 2014, Aviation Sans Frontières devient partenaire de la Direction Générale Aide Humanitaire et Protection Civile de la Commission européenne.
La lutte contre Ebola
En 2015, Aviation Sans Frontières a déployé ses activités en Guinée pour participer aux opérations de lutte contre le virus Ebola. L'ONG devient alors le seul opérateur à transporter des humanitaires jusqu'aux régions contaminées, étant également en capacité de transporter des personnes infectées grâce à une civière à pression négative, spécialement conçue pour cette opération.
Image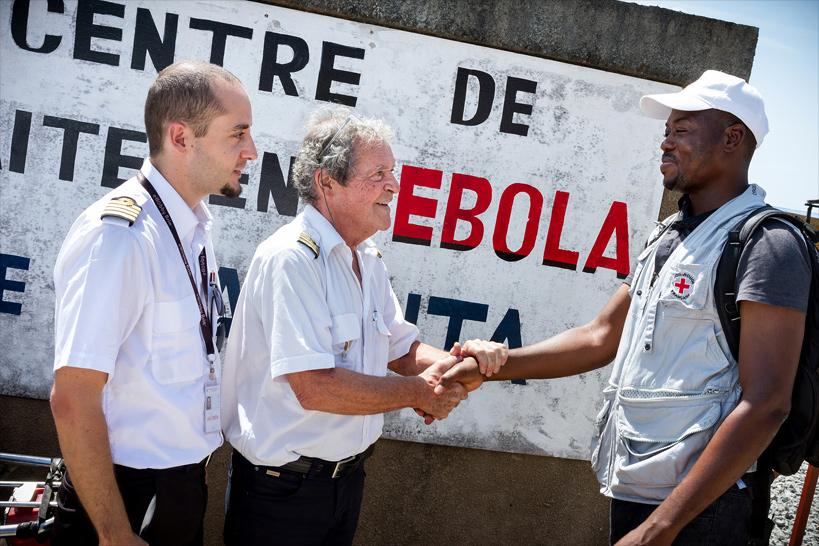 La lutte contre la COVID-19
En 2020, dans le cadre de la crise sanitaire liée au Covid-19, l'association lance une plateforme internet de soutien aux personnels soignants pour leur permettre d'être transportés au plus près des établissements saturés des zones les plus fortement touchées.
En 435 heures de vol, plus de 420 passagers ont pu être transportés rapidement et confortablement en avion à travers la France. Pour ces opérations exceptionnelles, 26 opérateurs différents ont été utilisés ainsi que 65 terrains en France, en Suisse, au Luxembourg et au Royaume-Uni.
Dans la foulée ne pas oublier les PNC
Image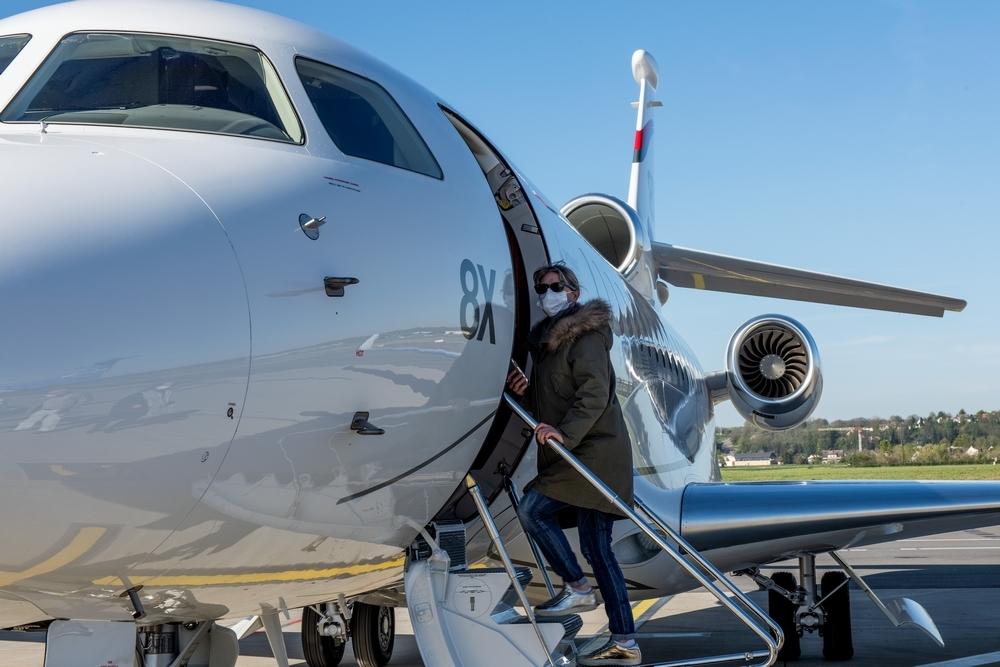 En 2021, Aviation Sans Frontières est décorée de la Médaille de l'Aéronautique au titre de la promotion du 1er janvier 2021. Cette distinction est un symbole fort pour l'association, puisqu'elle couronne les efforts de l'ensemble de nos bénévoles.
Image