Medical Couriers missions provide humanitarian associations with the possibility of sending parcels composed of medicines, medical and surgical material all over the world to clinics or hospitals in severe need.
An average of 100 to 150 parcels a week is transported almost free of charge in the holds of AirFrance flights after having been placed in the hands of the crew serving the destination. To secure the traceability and safe arrival of the parcels, a correspondent volunteer is present at each transit point and on arrival.
Furthermore, a dozen volunteers take turns every day at the Aviation Sans Frontières headquarters in Orly to plan the repackaging and management of the shipments.
Exceptional requests that cannot be handled by this mission, as when the weight of packages exceeds air transport norms, are therefore taken care of by the Humanitarian Freight mission.
Special Operations
Aviation Sans Frontières' Special Operations also ensure the sending of medicines requiring strict respect of the cold chain (such as chemotherapies), dialysis pouches, or material in large quantities. In that respect, the NGO also takes care of the material aspect of medical training programmes carried out in recipient countries.
Such programmes, paired with the training of professional doctors and surgeons on site, help support preventive measures (such as vaccination campaigns) and the treatment of patients on site.
Milk Missions
Aviation Sans Frontières' Milk Missions began some twenty years ago at the request of Sister Emmanuelle and one of the NGO's pilots. The aim is to offer a daily glass of milk or a millet, sorghum, or peanut porridge to thousands of malnourished children.
Aviation Sans Frontières buys the milk and covers the costs of transforming the liquid into powder and transporting it in order to save the lives of thousands of children.
Image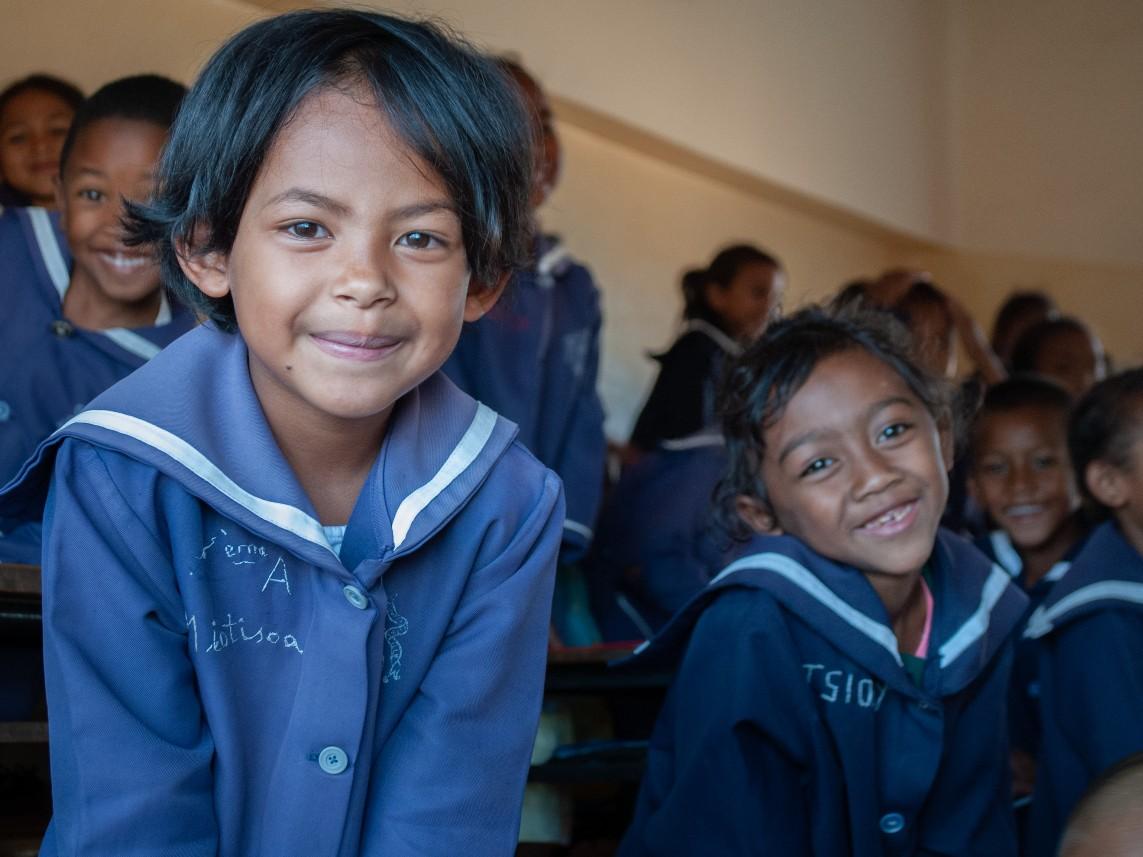 Image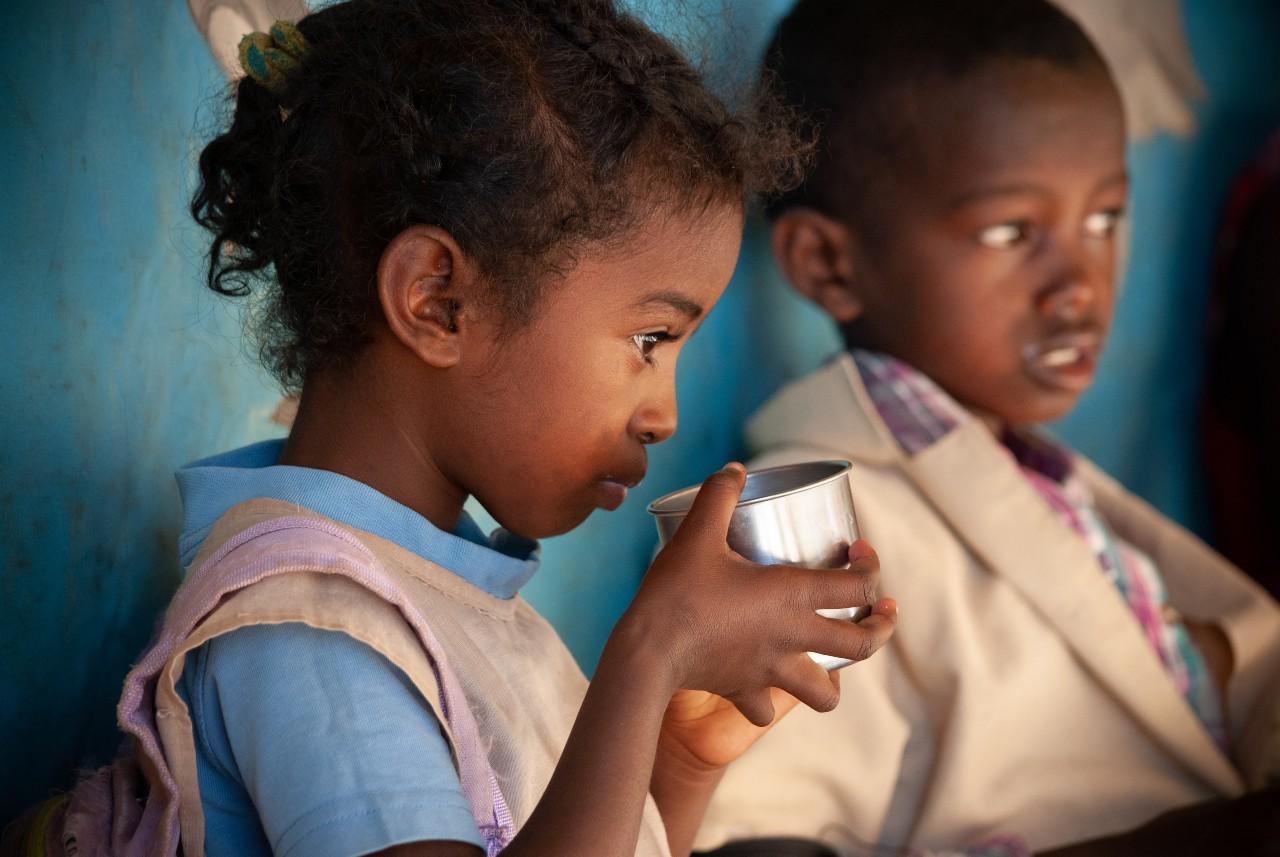 Recipients
600 associations, hospitals, health centres, and orphanages in 26 African, Asian, or Central American countries.
Partners
Among the most important : Air France, the Groupe ADP, the Groupe Franco-Africain d'Oncologie Pédiatrique (GFAOP), Enfants du Tiers Monde, Illimi da Bani, MAP, Médecins de l'Océan Indien, Médecins du Monde, Opticiens Lunetiers Sans Frontières, Réseau des Entrepreneurs Solidaires, Resiac Bon Secours, SOS boîte de lait, Transaxe équipement, Pharmacie Humanitaire Internationale, ADIBE, l'Ordre de Malte, B.I.P., HAMAP, Medicaéro.
Image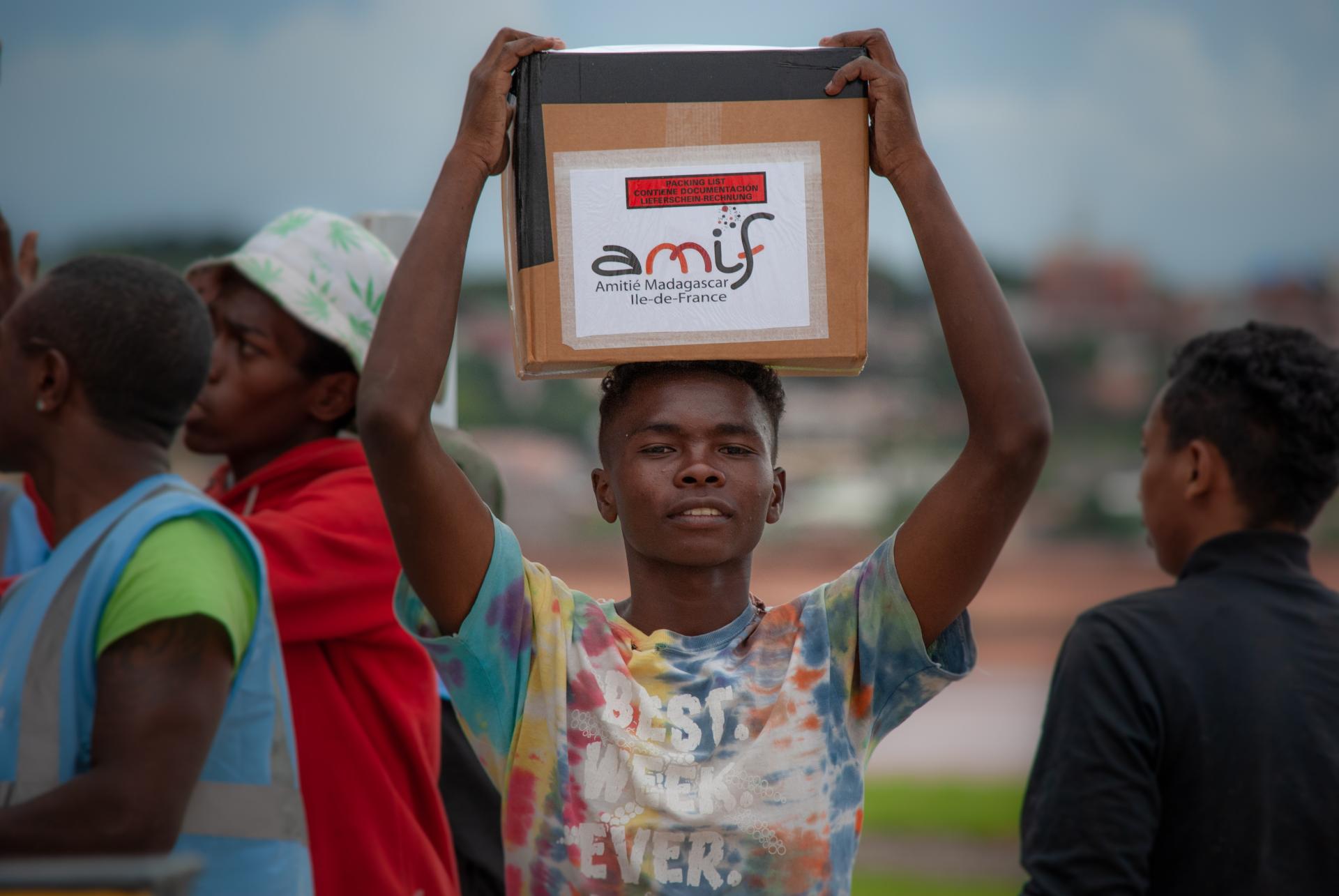 "In Madagascar or Africa, for example, demands for food are acute. Aviation Sans Frontières has been dealing with the problem of child malnourishment for 20 years by shipping tonnes of milk powder."
More
Claude Giraud, Aviation Sans Frontières volunteer, head of the Medical Couriers missions.
Mission story
Sending nutritional supplements to little Rouguy, in Dakar. The little girl had ingested caustic soda, which had entirely destroyed her digestive system. Waiting for her to finish growing up so that she can then be operated, Aviation Sans Frontières provides her with regularly delivered nutritional supplements.
Image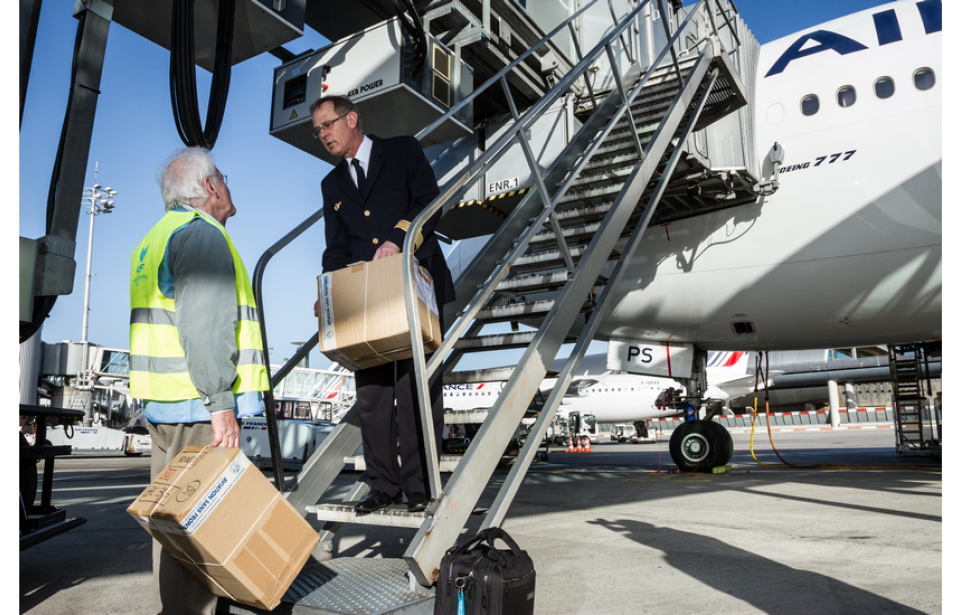 Support our actions
To transport medicines, food supplements or small surgical equipment to partner associations.
20€
For the transport of a medical package to a home on the other side of the planet
40€
You allow a child to receive one meal a day and support their schooling for a month.