Image
Yann ARTHUS-BERTRAND
Photographer and president of the GoodPlanet Foundation
2004 - First ambassador of Aviation Sans Frontières
The GoodPlanet Foundation deploys various awareness and field programs in favor of ecology and living together.
Action Carbone Solidaire supports both environmental and solidarity projects (agroecology, sustainable energy, waste recovery, ...), all over the world thanks to climate contribution and donations. Discover
The GoodPlanet School is a 400m2 pavilion entirely renovated and dedicated to awareness-raising workshops for the general public, schools, companies, and associations. Discover
GoodPlanet Foundation - Domaine de Longchamp, the first place dedicated to ecology and humanism in Paris, is a sounding board for all who wish to build a more sustainable and united world in a spirit of sharing and benevolence. Discover
Image
Alain DELOCHE
Founder and former President of La Chaîne de l'Espoir
World-renowned cardiac surgeon, he was in 2000 and 2010 at the head of the cardiovascular pole of the Georges Pompidou European Hospital.
Co-founder of Médecins Sans Frontières and co-founder of Médecins du Monde, of which he was president from 1984 to 1987, he created in 1994 La Chaîne de l'Espoir to come to the aid of children unjustly condemned because of their place of birth.
His objective, through La Chaîne de l'Espoir, has always been to share medical knowledge.
Today, he focuses on two major hospital projects in Senegal and the Republic of Congo.
Image
Augustin DE ROMANET
CEO of ADP Group
Rench senior civil servant and business leader, Chairman, and CEO of ADP Group since November 29, 2012. He was CEO of the Caisse des dépôts et consignations from March 8, 2007 to March 7, 2012.
During his term of office, the ADP Group's corporate foundation took off by separating from the Fondation de France, and the group's Paris headquarters was transferred to Roissy to bring together its teams, which were then split between Paris, Orly, and Roissy.
The head office was moved in March 2017, in line with Augustin de Romanet's desire to be "as close as possible to travelers" and to the permanent renovation projects that characterize the life of an airport.
Image
Francine LECA
Founder of Mécénat Chirurgie Cardiaque
Francine Leca, a pioneer of cardiac surgery in France, was the first woman to become a cardiac surgeon in France and head of the cardiac surgery department at the Necker Hospital in Paris until 2006,
In 1996, she founded the association Mécénat Chirurgie Cardiaque - Enfants du monde. Her objective is to help and save children with heart defects who live in countries where they cannot be operated on and whose parents cannot finance the operation.
"People often ask me why I used the word "patronage". Well, we talk about patrons for works of art... a child's heart is also a work of art."
She was the third woman to be awarded by the Courtin family and the Clarins group and has received numerous other decorations, including the Legion of Honor in 1995.
Image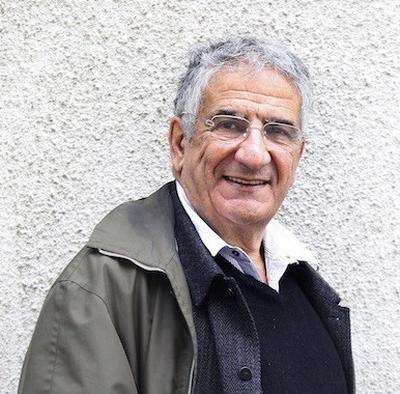 Xavier EMMANUELLI
Co-founder of Médecins Sans Frontières in 1971,
Founder of Samu-Social and former Secretary of State for Emergency Humanitarian Action Emergency physician, anesthesiologist
He was Secretary of State for Emergency Humanitarian Action from 1995 to 1997.
To work daily with the excluded, he founded the Samu-social de Paris in 1993 and then the Samu-social International in 1998, mainly to reach out to street children and young people.
He also founded Les Transmetteurs in 2005, an association of retired volunteers whose main task is to pass on values and knowledge to young people who want to become support workers, and the Equipe Mobile d'Urgence (EMU) to respond to medical, psychological, and social calls from the SAMU de Paris (2005).
Author of numerous books and articles, he has created specialized university courses and is involved in various committees.
In 2014, he was reappointed Chairman of the High Committee for the Housing of Disadvantaged Persons. Xavier Emmanuelli is Commander of the Legion of Honor and Grand Officer of the National Order of Merit.
Image
Bertrand PICCARD
Initiator with Brian Jones in 1999 of the Winds of Hope Foundation, a humanitarian foundation whose aim is to help children who are victims of war, disaster, disease, or conflict.
It is particularly concerned with fighting the ignored or forgotten sufferings of these children. Its first objective is the elimination of noma.
Aeronaut and initiator of the "Solar Impulse" project
As an aviator and aviator, he took up challenges considered impossible:
He accomplished the first non-stop round-the-world balloon flight
He initiated the "Solar Impulse" solar airplane project with which he linked Europe to Africa without a single drop of fuel.
As a physician and psychiatrist, he draws from his training in hypnosis and his interest in oriental philosophies a different perspective that puts the human being and the quality of life in the foreground.
As a communicator, he is striking in the way he never opposes extremes and instead seeks to build bridges to develop synergies.
Through his books, conferences, interviews, and political meetings, he strives to promote a humanist vision that leaves a lot of room for pioneering spirit and innovation in everyday life.
Image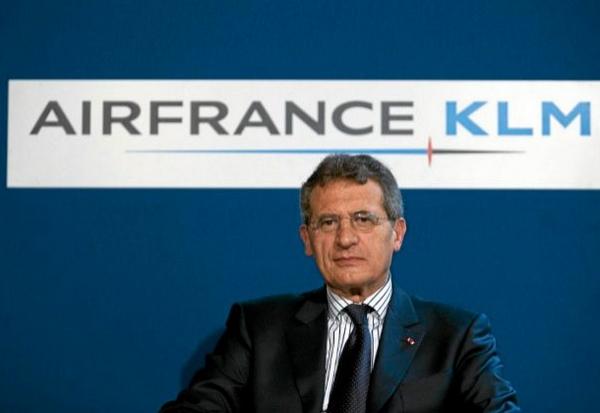 Jean-Cyril SPINETTA - Honorary Chairman of Air France KLM
Jean-Cyril SPINETTA is a senior French civil servant and former Chairman and CEO of Air France-KLM.
He holds a post-graduate degree in public law from the University of Paris, and is also a graduate of the Paris Institute of Political Studies and a former student of the Charles de Gaulle class of the École Nationale administration (ÉNA).
From 1972 to 1990, he held various positions in the central administration before becoming Chairman and CEO of Air Inter from 1990 to 1993.
From 1993 to 1995, he was a special advisor to French President François Mitterrand on industrial affairs and then a prefect in charge of a public service mission for the government.
From September 1997 to December 2008, he was Chairman and CEO of the Air France Group. He organized the partial privatization of Air France in 1999, then in 2004 the merger with the Dutch company KLM, which led to the privatization of Air France.
In October 2011, he took over as CEO of the Air France KLM group until 2013. He is currently Honorary Chairman of Air France KLM and a director of Alcatel Lucent.
Image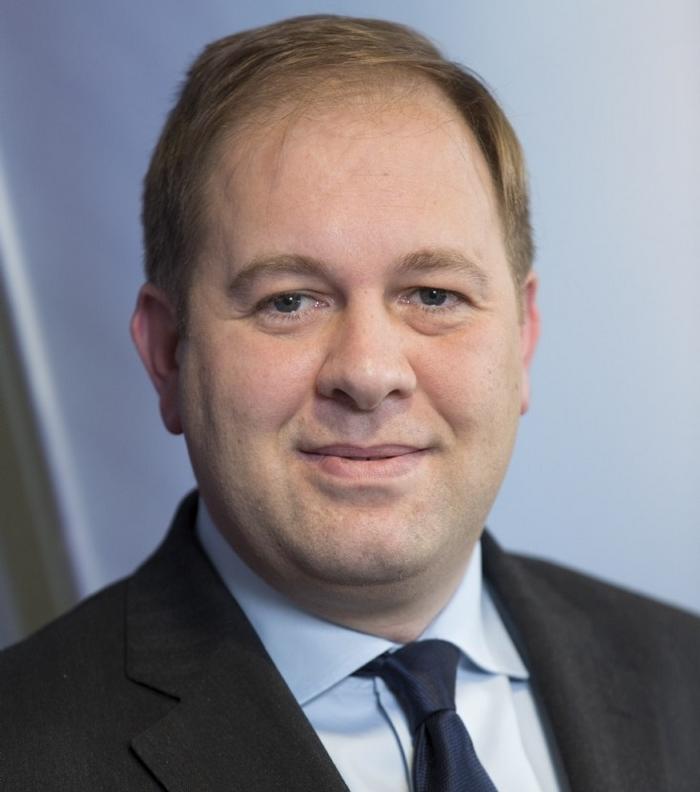 Alexandre DE NAVAILLES
Chairman of Hertz France until June 2020
Since June 2020, he is Managing Director of KEDGE Business School.
Image
Jean-Jacques ELEDJAM
Professor of Universities and Hospital Practitioner at the University of Montpellier 1 (UFR of Medicine) and the University Hospital of Montpellier, French anesthesiologist, and resuscitator
Professor Jean-Jacques Eledjam has been president of the French Red Cross since June 22, 2013. A field player, he has been a Red Cross volunteer since 2004.
Image
Patrick GANDIL
Director-General of Civil Aviation from October 2007 to September 2020.
He was appointed "Conseiller d'Etat en service extraordinaire".
The DGAC groups together all the State services responsible for regulating and supervising air safety, air transport, and civil aviation activities in general.
Actor of prevention, the DGAC's mission is to ensure not only the safety and well-being of people but also the preservation of the environment,
He gave us good advice in obtaining our Air Transport Certificate
Image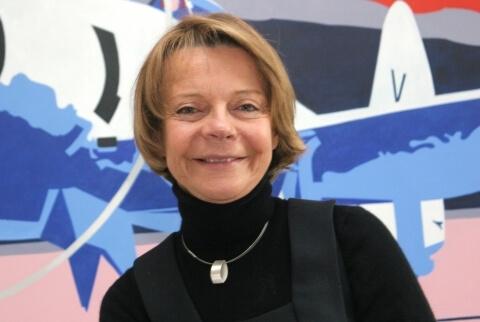 Catherine MAUNOURY
A licensed pilot since the age of 17, with a degree in philosophy, Catherine Maunoury has been twice the world champion in aerobatics and ten times champion of France.
She is a member of the Air and Space Academy, of the heritage commission of the Aero Club of France and the Ader network, in the Air Force's citizen reserve,
From 2010 to 2017, she directed the Air and Space Museum. "Aviation, because it is and will always remain the work of men and women, must always be careful to cultivate a wisdom, a know-how that goes beyond technology alone and finds its roots in what constitutes the treasure of humanity: its ability to dream and imagine, to choose and dare."
President of the Aero Club of France since March 2016
Catherine Maunoury has received several distinctions (Icare Prize, Commander of the National Order of Merit, Officer of the Legion of Honor, Aeronautics Medal), she is also the author of two books. (her Linkedin profile)
Image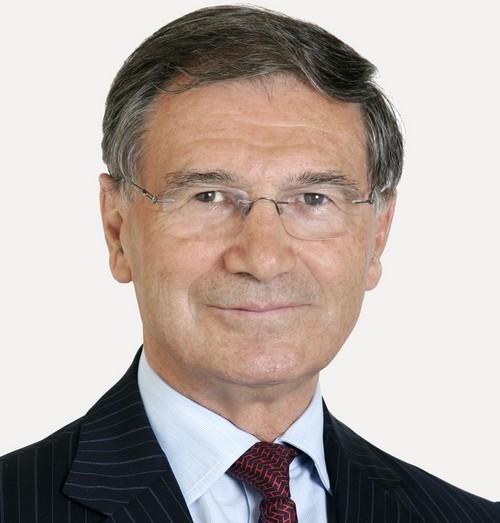 Louis LE PORTZ
An engineer from ENSICA, Louis Le Portz has been Chairman and CEO of companies within the Crouzet, Thalès, and Safran groups, and then General Commissioner of the International Paris Air Show until 2011.
A private pilot since and member of the Aero-Club of France since 1970, he was elected President of the Aero-Club of France in March 2012.
President of 3AF on September 18, 2019. Created in 1972, 3AF (Association Aéronautique et Astronautique de France) is the French learned society of Aeronautics and Space.
From 1965 to 2005: Career as a design office engineer to Chairman and CEO of three aeronautical equipment groups: CROUZET, THOMSON, SNECMA.
From July 2003 to July 2011: General Commissioner of the Paris Air Show.
From 2005 to 2010: President of VIGNAL-ARTRU INDUSTRIES.
Since 2011: President of PACK'AERO.
President of the "General Aviation" commission of the Aero-Club of France from 1977 to 1983.
Secretary-General of the Aero-Club of France from 1978 to 1983 and from 2003 to 2005.
Awards: Knight of the Legion of Honor. Knight of the National Order of Merit. Medal of Aeronautics in 1982. Medal of the Aero-Club of France in 1996. Fellow of the Royal Aeronautica.
Image
Marc GENTILINI
Former President of the French Red Cross and Founder of the Pan African Organization for the Fight against AIDS, Professor of Medicine, a specialist in infectious diseases, he created in 1988, with a few French and foreign doctors confronted with the HIV epidemic, the Pan African Organization for the Fight against AIDS (OPALS).
The objective is to make available to HIV-infected people living in the South, the drugs available in the North.
He has been a member of the French Academy of Medicine since 1991 and was its president in 2008.
In June 1997, Marc Gentilini was elected President of the French Red Cross and held this position for over seven years.
He was a member of the Economic, Social, and Environmental Council from 2002 to 2010 and President of the Water Academy for 10 years.
Marc Gentilini is a former member of the National Consultative Commission on Human Rights and a former member of the first college of the High Authority for the Fight against Discrimination and Equality.
Grand Officer of the Legion of Honor, he received the Grand Medal of Honor of the French Red Cross in 2008.
Image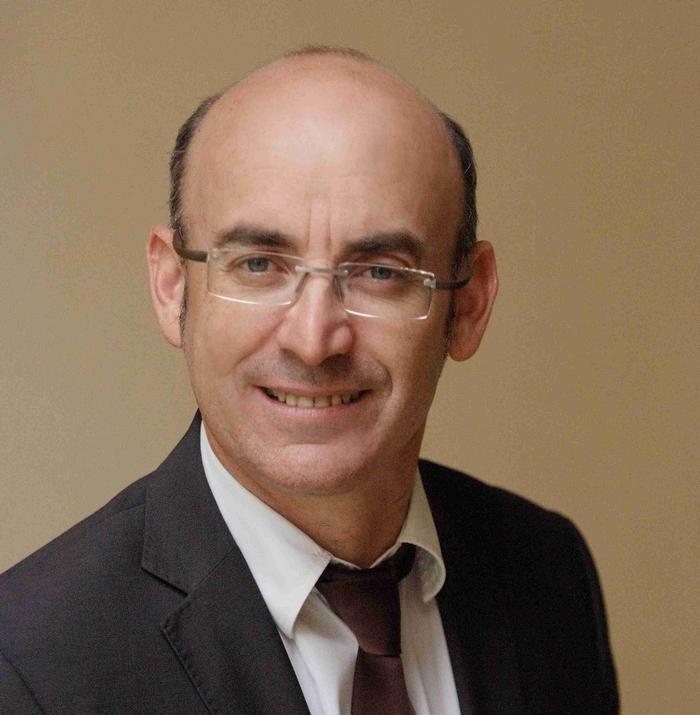 Thomas JUIN
May 2017, Thomas Juin has just been elected president of the UAF (Union of French Airports) for 3 years.
UAF gathers more than 150 members, and its main mission is to defend and promote the interests of the French airport community with French and European decision-makers.
UAF is an associate member of the Fédération Nationale de l'Aviation Marchande (FNAM) and of the Airports Council International (ACI Europe).
Image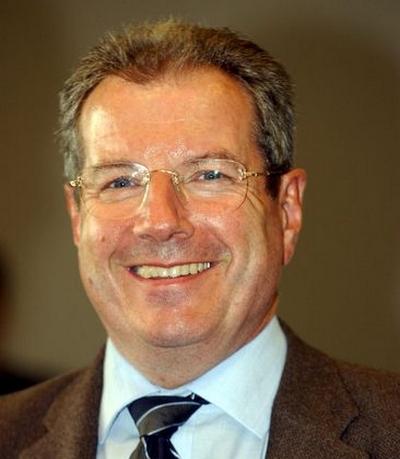 Jean-Michel VERNHES
Chairman of the Board of Toulouse-Blagnac Airport
He is also President of the Association of French-speaking Airports (ALFA-ACI), from October 2008 to October 2011.
In May 2011, he was elected for 3 years as President of the Union of French Airports.
Jean-Michel VERNHES has a long and distinguished career at the Direction Générale de l'Aviation Civile.
In January 1999, he joined Toulouse-Blagnac Airport as Director of the Airport Concession.
From 1993 to 1998, he successively held the positions of Deputy Director of Navigation and Head of Human Resources in Paris.
In June 2002, Jean-Michel VERNHES was appointed Director of General Services at the Toulouse Chamber of Commerce and Industry and continues to fulfill his mission as Chairman of the Board of Toulouse Blagnac Airport, a company created on March 23, 2007.
In September 2009, he decided to devote himself entirely to the Toulouse-Blagnac airport and his functions as Chairman of the Board.
Image
Marwan LAHOUD
Honorary Chairman of GIFAS, Chairman of the Supervisory Board of OT Morpho.
Image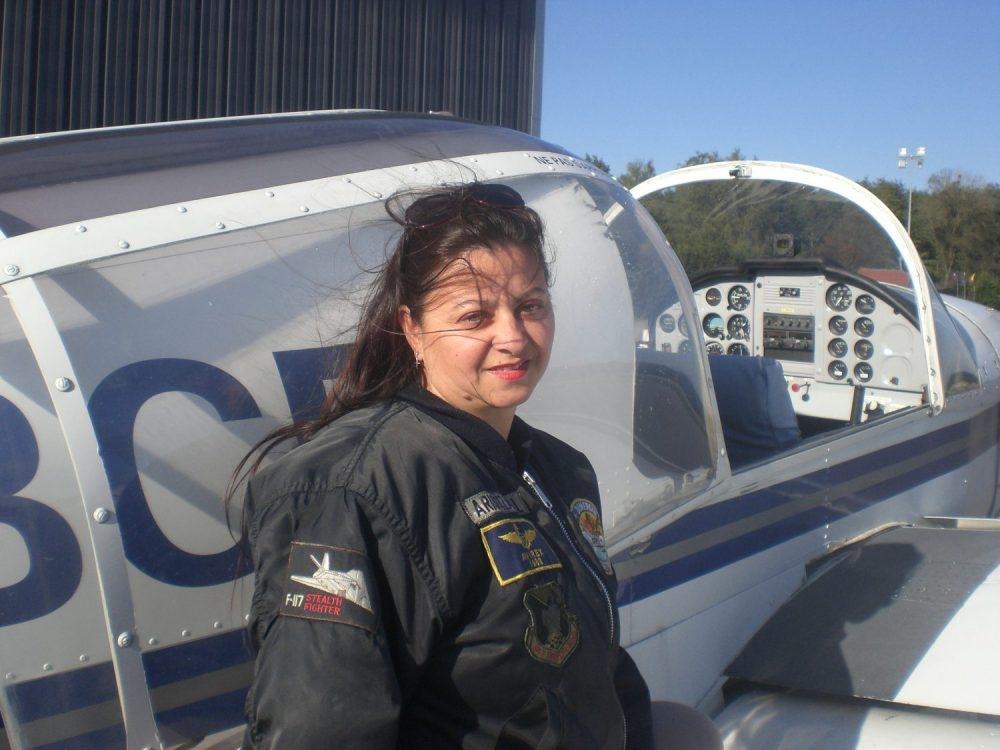 Adriana DOMERGUE
President of the French Association of Women Pilots President of the French Association of Women Pilots, she actively participates in the development of sport and leisure aviation and organizes aeronautical events and air shows. She was also elected regional president of the French Association of Women Pilots in Franche Comté. Member of the board of directors of the AEROCLUB de France, she organizes the creation of structures for the discovery of air sports for the benefit of associations of handicapped people as well as the creation of structures in favor of underprivileged youth.
Image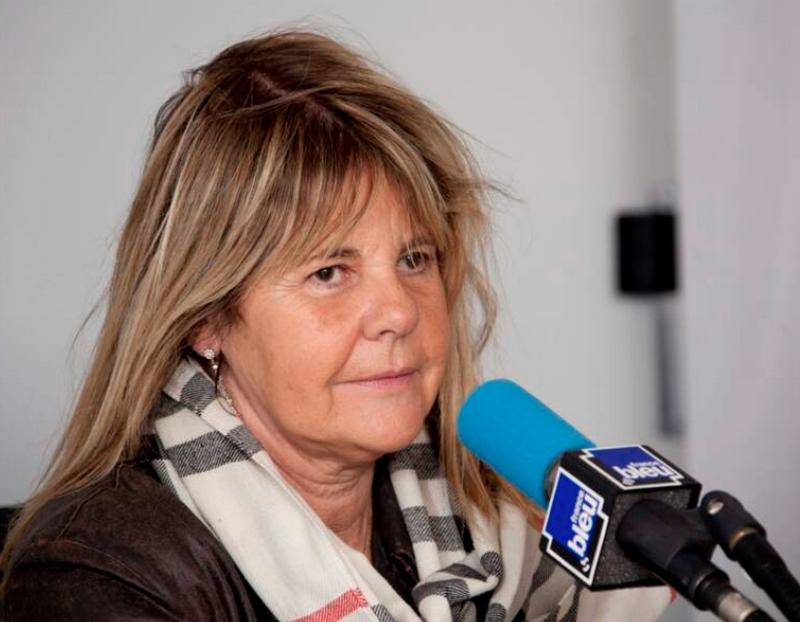 Dominique CANTIEN- Producer
After studying journalism in Paris, she joined the entertainment department of RTL. It was there that in 1979, she met one of the station's leading presenters: Michel Drucker, whom she has never left.
In 1987, TF1 was privatized and she was appointed Director of Variety, then Director of Entertainment.
With her team, Dominique Cantien invents and produces new successful programs.
She will install in the French television landscape all the new hosts: Nagui, Christophe Dechavanne, Arthur, Antoine de Caunes, Eric Galliano, Jean-Luc Reichmann, etc.
With Nicolas Hulot, who was her partner for eight years, she launched Ushuaïa.
She left TF1 in 1994 to become the Artistic Director of Creation on France 2, then Program Director of RMC before creating her own production company in 1998 with producer Tim Newman, with whom she continues to produce numerous programs including Michel Drucker's "Specials".
Dominique was the driving force behind "La Nuit des héros de la santé".
Image
Jean-Cyrille GIRARDIN
Director of partnerships at Alipay